All Local Deliveries are carried out by J&T Express and are trackable.
Complimentary Courier will only apply once to every order.
If your order consists of backorder & instock items, it is advisable to opt for the split shipment service (extra fees required) if you are looking to receive your instock items separately.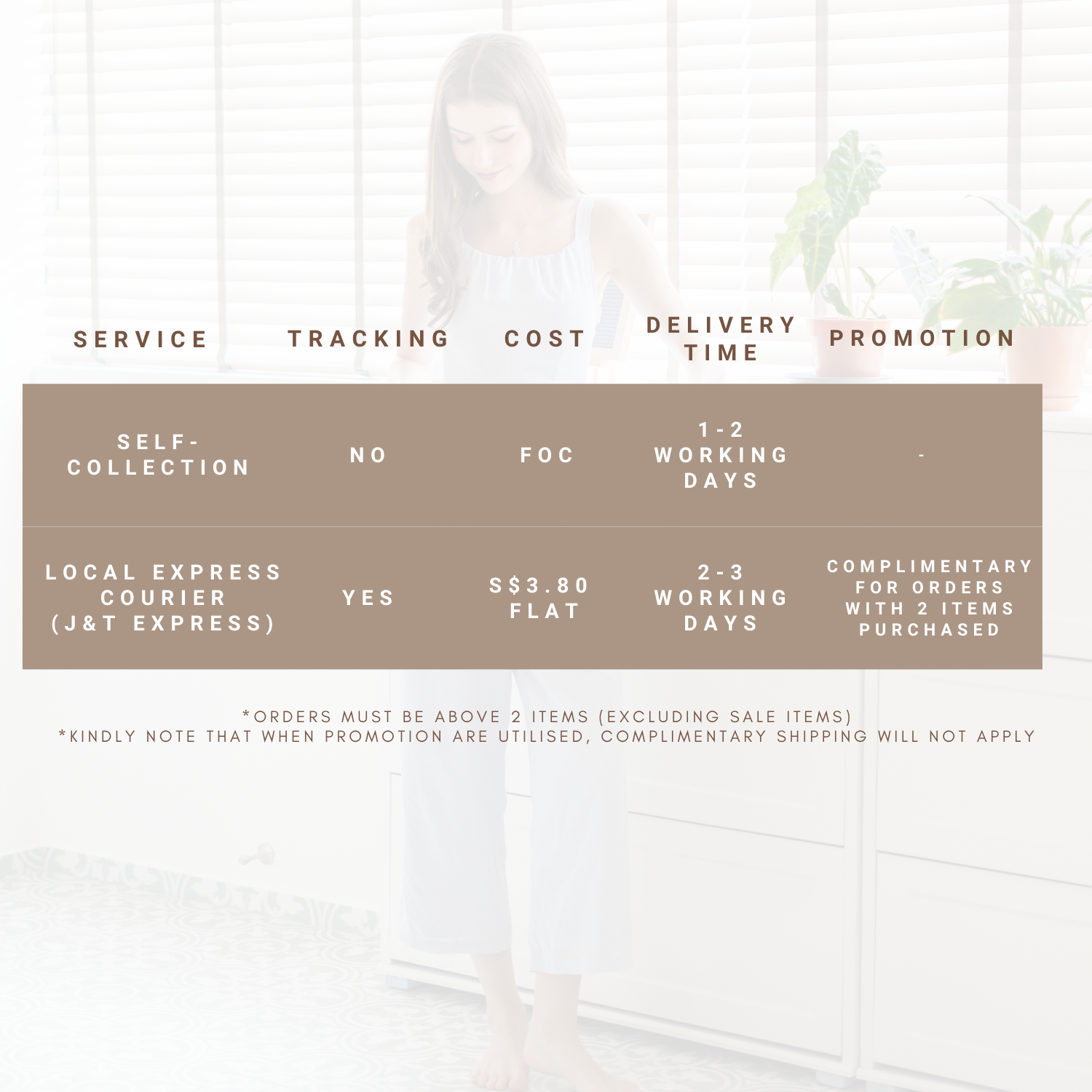 Kindly note that the S$3.80 Courier Fee is at a subsidized rate. Therefore, in cases of returns/exchanges and/or remailing, courier fee will be fully chargeable at S$4.10